One Hell(yeah) of a Missed Opportunity
In June I went to the Download festival, as it was my birthday, and Metallica (the greatest band of all time) were headlining, so it was a no-brainer. Through outrageously good fortune I had VIP passes, which allowed me access to the snakepit at the front of the stage, and also to watch the gig from the side of the stage if I wanted. I was determined that fate was conspiring to enable me to...
Nervous Breakdown
I think I'm falling apart I'm at the end before I start Round and round and round I go Cresting the wave of an all time low A suicide watch with no minute hand Around my wrist like a toxic band Hours and days merge into one And all that was has come undone Terrified, I often think An aching thirst unquenched by drink An endless humourless kind of joke Ashes to ashes, up...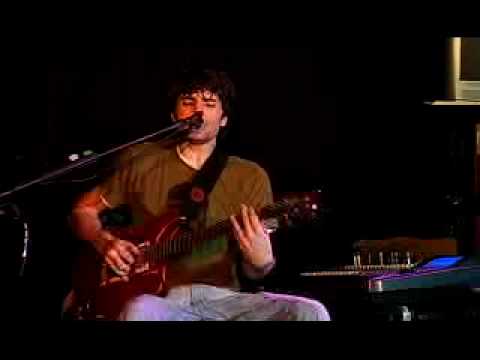 Black dog Thick fog Have to let him in Violence Silence Have to watch him grin Shameless Blameless And nipping at my heels Madness Sadness Are all that he reveals
"I know your face-I've seen you about" He said over sterling silver frames. "A lot of folk think you're lost your clout, Wasting time on frivilous games." In a way what he said had a ring of truth And it cut me to the core But what he'd missed, this amateur sleuth, Was I couldn't play any more. The rules had changed, the goals had moved...
My Final Thoughts On The NI Choice Awards
There is no NI Choice Awards. And I'm guessing nobody won the "car of your choice (max value £23,000)" either. I think it's at the point now where I can say that. Months of uncertainty have led to weeks of confusion, which have ultimately ended up at what seems to be a brick wall. If you've been following this saga, you'll know that it hasn't been...
Some thoughts on the Escher-esque Northern Ireland...
You may have seen me wondering about the Northern Ireland Choice Awards. At first I was thrilled to have been nominated, what with the promise of a 'star-studded gala event' to mark the actual awards ceremony itself. An awards ceremony, I might add, that will be "recorded in front of 1000 VIP guests, and thousands of lucky ticket holders, witnessing an event hosted by two A-list...
A Decade-long Disagreement
I like to think I have a good musical ear, and can pick up lyrics quite easily upon hearing a song for the first time. However, for the better part of a decade, I have had a long-running disagreement with my wife, my family, my friends, and generally everyone else I bring this matter up with. You may or may not know the song 'Escape' by Enrique Iglesias. But it might be better if...
Here Today, Gone Tomorrow
Here today, gone tomorrow So the saying goes And in the shock of sudden sorrow My memory of you glows Here today and gone tomorrow It's tragic, but it's true I only wish that I could borrow One more chance to laugh with you.
What I did today - Dave & Gerry, The Kitchen...
I've just spent a lovely day in the company of one Gerry Mulvenna, jamming on guitar and ukelele. Here's the fruits of our labour. Believe it or not, the alcohol came later. These were all spontaneous first takes, no practising. I hope you like these. And thanks to Gerry for a great afternoon! Heart Of Gold Shared vocals/guitar Could You Be Loved Shared guitar/vocals, Gerry -...
Mr Pesto Pickles pictures (done by Twitterfolk)
My wonderful cat, Mr Pesto (Colin) Pickles, has now been drawn twice by lovely people on Twitter. The first was by the wonderful @Fironza as seen below. And the latest was done by the (also) wonderful @rachael_ as seen below. They're both very talented, and I think you should follow them and say hello. Take the time to tell them how groovy they are!
Different Strokes
I hate being told "I'm going to unfollow you if you tweet about subject X" or 'You're going on my unfollow list', or however people want to phrase it. People tweet about things on a daily basis about things I have little or no interest in. But I'd never dream of telling people to shut up and only tweet about things that interest me, which is essentially...
1 tag
It's not the flu. It's World Cup Fever.
I'm in bed. I don't know what it is. (It's the thing you go to sleep on. But that's not important right now.) No, no-I mean I don't know what's wrong with me today. Shivering, cold sweats, dizzy, projectilesque vomiting, ugh. Anywho, as you know, the World Cup is about to start. And as you may have seen me tweeting on about it, I have set up a Fantasy...
Watch
I made Kevin Pollak laugh. Which made me smile.
I Had A Dream
I had a totally mental dream last night. Basically, I was being sentenced to death by hanging. It emerged that I was being executed because of a event years ago in a previous job, when I had nipped out for a quick smoke when it wasn't my break. I was being held in a prison which appeared to be more like a hospital, and all the cells looked like this only with a small window in the...
Some drunken noodlings from my phone. I'm...
An Open Letter To Whoever Is In Charge
Dear Sir/Madam Please sort it out. I'd leave the country if I didn't have to give a portion of my income to the fucking Halifax every month. Thanking you in advance, although not holding my breath, Dave
My Little Boat
Once I had a little boat That was gaily painted blue And when I played out in the rain My boat would be there too. I made it out of matchsticks And sealed it up with glue Then I left on my windowsill Ready to show to you. Then one day out in the rain When play was almost through, My little boat sailed down a drain And forever out of view.
Follower My father worked with a horse plough, His shoulders globed like a full sail strung Between the shafts and the furrow. The horses strained at his clicking tongue. An expert. He would set the wing And fit the bright-pointed sock. The sod rolled over without breaking. At the headrig, with a single pluck Of reins, the sweating team turned round And back into the land. His eye Narrowed and...
Alone, alone And far from home Why ever should this be? A stone, a stone A silent stone That's dropped into the sea.
A balls-up.
Me: 'I'm going to have to get on to these guys again about when I'm starting this job of mine"
Grace: "Yeah, sometimes you need to grab life by the balls."
Me: "Excuse me?"
Grace: " The horns, the horns!"